Overview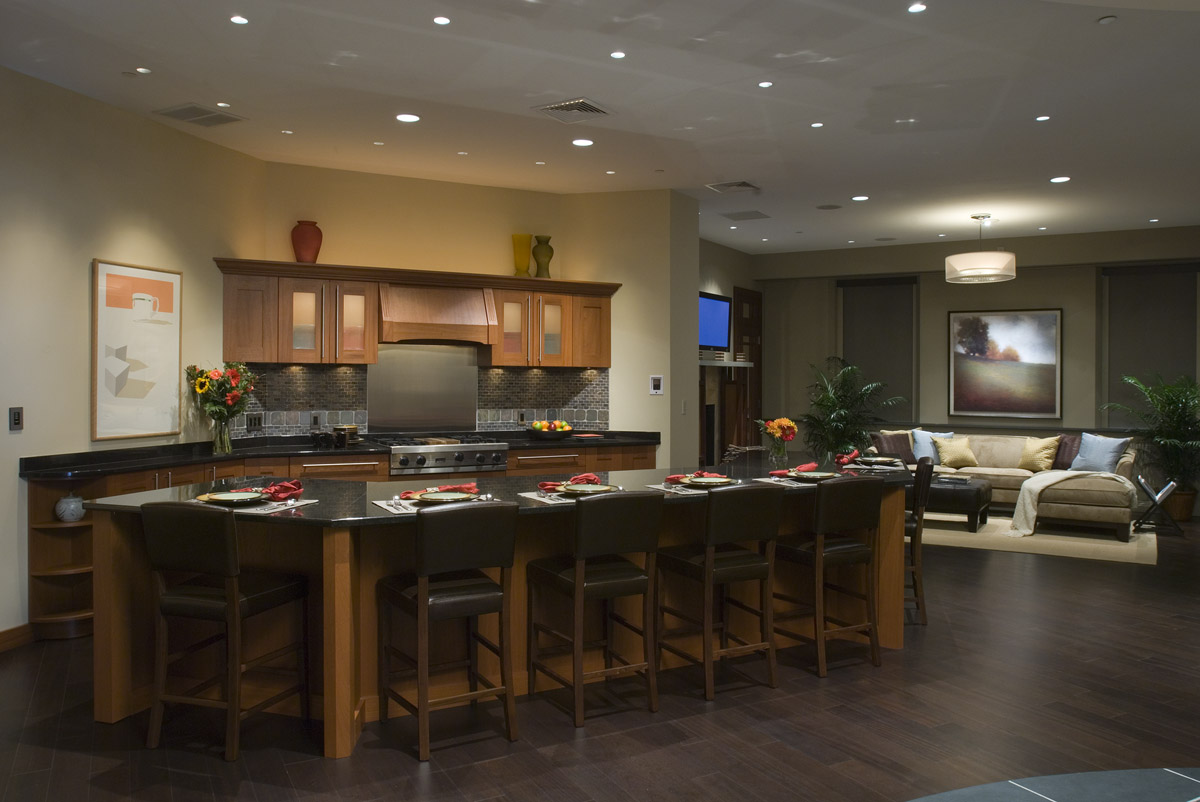 A lighting control system is integrated with your electrical system for custom control, monitoring, and automation of lighting fixtures. Sophisticated control of your lighting and electrical system improves the convenience, ambience, aesthetics, and energy efficiency of your home or office. Advanced Electronics Integration (AEI) can provide you with a lighting control system as well as integrate that lighting system into a universal control system in order to provide convenient, detailed control.
Lighting control systems are available for both new construction and retrofit applications. Lutron Electronics, Inc. manufactures wireless solutions allowing retrofit without the need to add wiring to the infrastructure of your home. Systems are scalable and can be designed to meet the needs and budget of any project.
Electronic dimmers, switches, motors, and relays allow custom integration of your lighting and electrical fixtures. Unattractive gangs of light switches can be replaced with a single keypad reducing wall clutter and improving aesthetics. Lights can be dimmed to improve ambience and save energy. Motorized shades and windows can also save energy by controlling solar light and heat with ease. Lamps can be plugged into a controlled electrical outlet to fully integrate all of your lighting fixtures.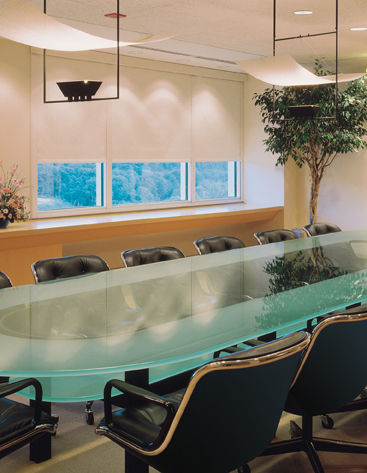 Total lighting control is the full control of all light sources, both electric and solar. Electric light is controlled by discrete load control and dimming. Solar light is controlled with motorized shades and window coverings. By controlling all sources of light, any level of brightness or darkness can be achieved at any time. By dimming electrical light and proactively using solar light, total light control achieves maximum energy savings from your lighting control system.
Room and house scenes control multiple lights from a single button with lighting levels programmed as desired. Scenes can also include control of any other devices integrated with the lighting control system such as shades and windows. Exterior lighting scenes can be automated to illuminate important walkways and entrances so that you will never have to return to a dark home again. Home and Away scenes can be activated from Lutron's car visor remote control which also conveniently controls the garage doors. Scenes and lighting levels will be fine-tuned after furniture and wall coverings are in place in order to properly illuminate the aesthetic features of your home.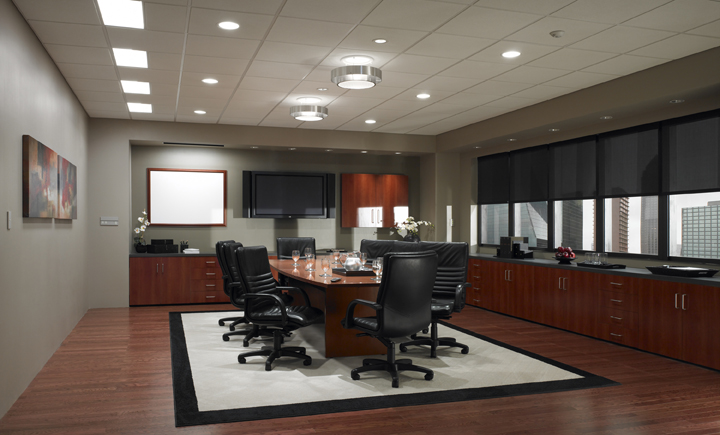 Motorized shades and windows control solar energy entering through windows and can be integrated to provide the most complete and convenient control of ambient lighting and climate. Hard to reach windows and shades can be controlled conveniently from any keypad. Control of solar light and heat reduces energy consumption in both lighting and climate control systems.
Benefits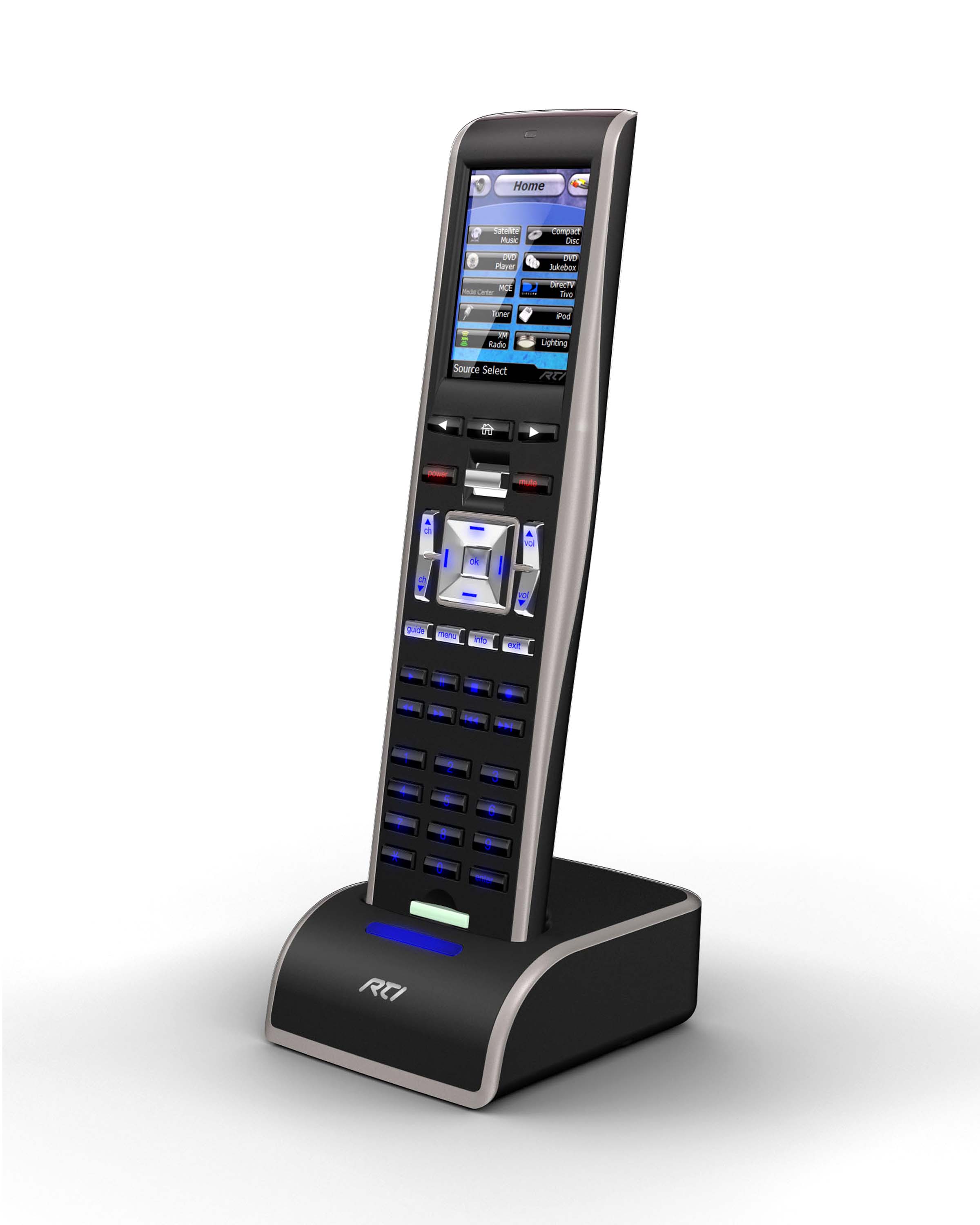 Lighting control provided by Advanced Electronics Integration (AEI) will include many benefits and conveniences. Lighting dimmers save energy and improve comfort and ambience. Custom functionality and automation are benefits quickly achieved through custom programming. A lighting control system manufactured by Lutron Electronics, Inc. can be controlled easily from Apple's iPad, iPhone, and iPod. Integration with a control system such as RTI will add even more benefits including complete lighting control and monitoring from remote controls, touch panels, and house scenes.
Go Green! Saving energy is easy with dimmers, occupancy sensors, light sensors, and motorized shades. Dimming a typical incandescent light bulb 25% reduces energy consumption by 20% while doubling the life of the bulb. Occupancy and light sensors can automatically dim or turn off lights when a room is not occupied or when there is sufficient ambient light. Motorized shades allow total lighting control and automation by proactively using solar energy to ease the burden on your lighting and climate control systems.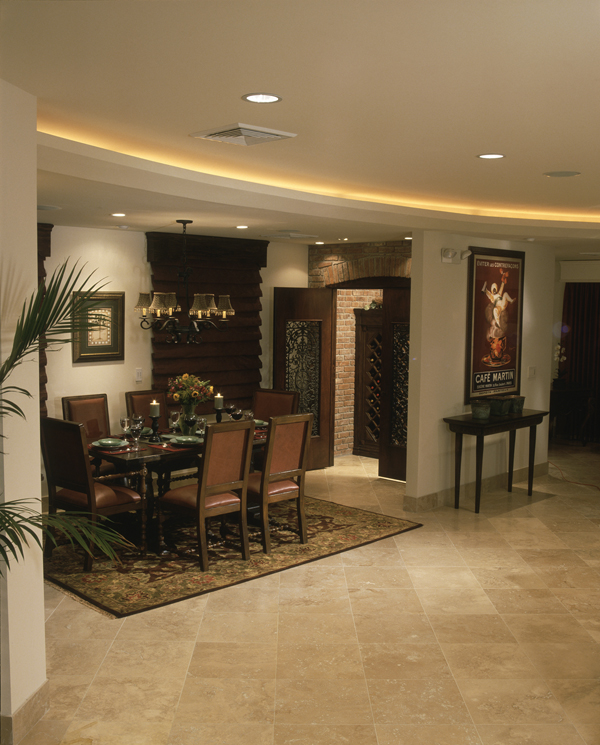 Dimming lights sets the mood and highlights features such as artwork, countertops, desktops, and pathways. Proper illumination improves elegance and comfort. In a workplace or office environment, proper lighting can increase productivity with an increased level of comfort and visibility.
Lighting scenes control multiple lighting fixtures and shades with a single button press, effortlessly adjusting the ambience throughout your home. An Entertain scene sets the ambience by activating preferred levels for lighting, and can also include shades, climate, and music commands. A Goodnight, Away, or Vacation scene quickly turns off all lights throughout your home when you go to bed, leave for the day, or leave for vacation. After all furniture and wall coverings are in place, Advanced Electronics Integration will work with you to adjust lighting scenes and levels in order to accentuate the best features of your home décor.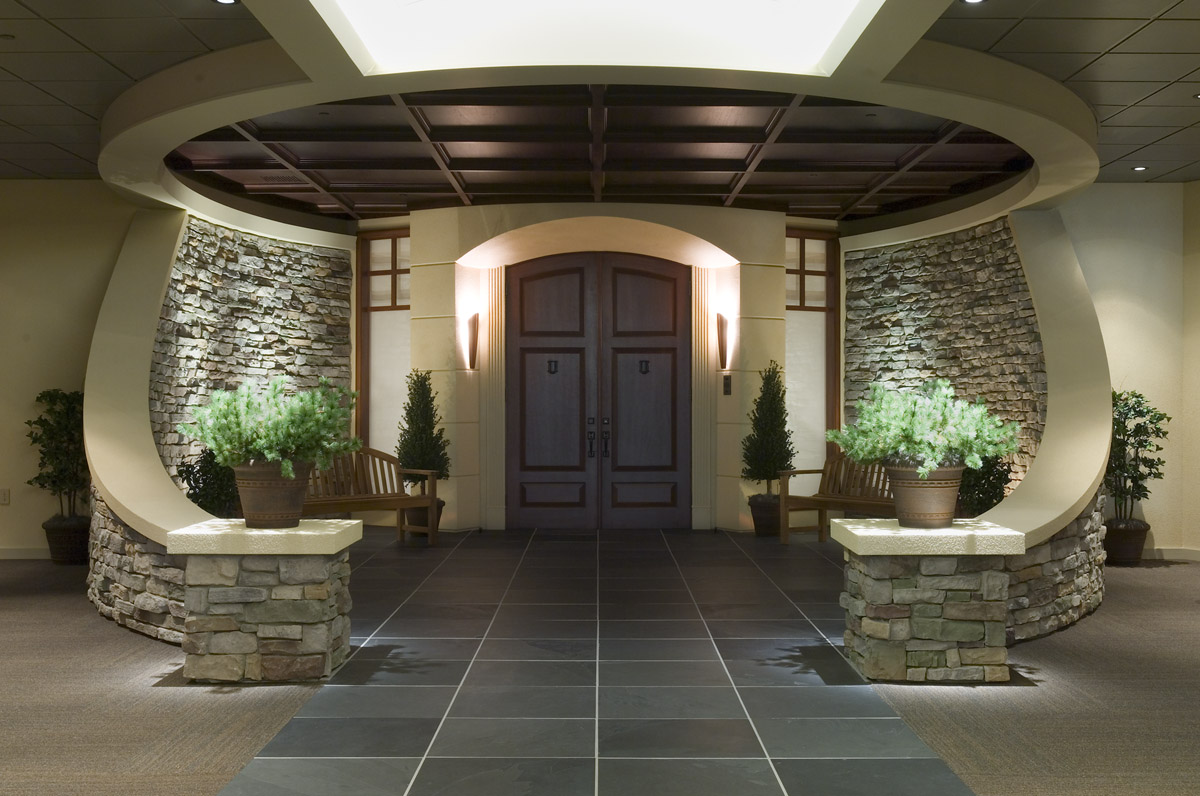 Automation of your lighting control system allows your lights to turn on and off automatically. Interior and Exterior lights can be automated to ensure that pathways will be illuminated when you need them in the morning or at night. Occupancy, motion, and light sensors can be programmed to automatically turn lights off when an area is not occupied or when there is sufficient solar light. Lights and exhaust fans can be programmed to turn off after a period of time to save energy when they are left on accidentally. Any devices controlled by a lighting system can be automated based on actual time, sunrise / sunset, ambient light levels, room occupancy, or commands from RTI remote control systems.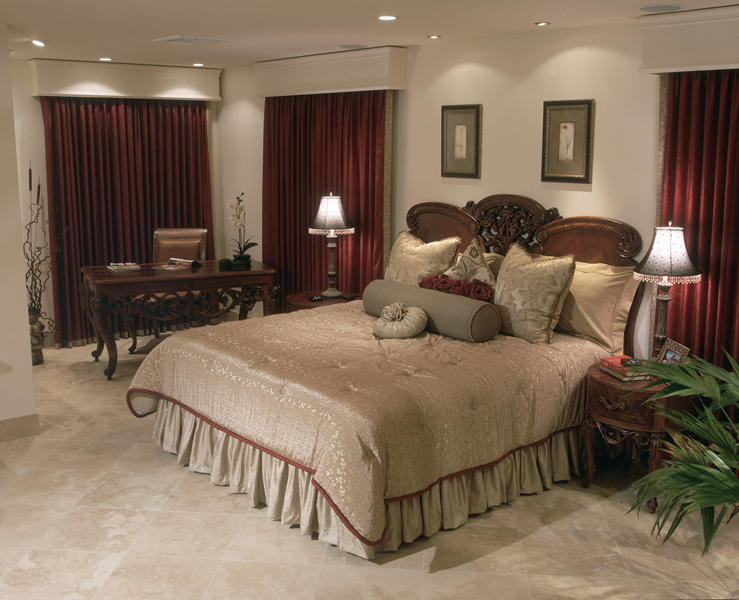 Motorized shades and window coverings allow total light control from both natural and electric sources. Lutron Electronics Sivoia QS shades boast ultra-quiet, precision motors and excellent style, fabric, and color options. Motorized shades provide the ability to control out of reach shades from any lighting scene, keypad, or remote control. Shades can save energy by letting natural daylight into your house. They also help to decrease heating and air conditioning energy consumption by controlling solar heat proactively.
Eliminate wall clutter by replacing clusters of light switches with a single keypad that can control each light individually or simultaneously using lighting scenes. Lighting dimmers and control equipment and can be hidden in an attic, closet, or mechanical room to improve aesthetics throughout your home. Controlling lights becomes quick and easy with backlit keypad buttons to identify each button's function.
Vacation Mode offers security while you are away. When vacation mode is engaged, your lighting system will automatically turn lights on and off to simulate home occupancy. This helps your absence to go unnoticed and helps to deter robbery.
Security Mode is another security feature offered by a lighting control system. This mode can be activated from any user interface or automatically by an alarm system. When Security Mode is activated, a custom lighting scene can be activated to force certain lights and shades to defined levels allowing rapid navigation through your home in an emergency situation. Strategically defined lights can also be set to flash on and off in order to alert everyone of an emergency situation and to make your home easy for emergency responders to identify.
Remote access is possible when your lighting system is connected to the internet. Keypads can be controlled and monitored securely from anywhere through the internet. Engage a welcoming scene for guests arriving, make sure lights are off after guests leave, or engage and disengage Vacation Mode from the airport.
Solutions & Equipment
Lighting control systems manufactured by Lutron Electronics, Inc. can be controlled from various user interfaces such as in-wall keypads, remote controls, and third party remote control systems such as RTI. Advanced Electronics Integration (AEI) can also automate lighting functionality using occupancy sensors, light sensors, and other input signals. Lighting equipment can be located in a mechanical room, closet, attic, or crawl space to hide it from view and to create a lighting control system that is nearly invisible, yet convenient and powerful.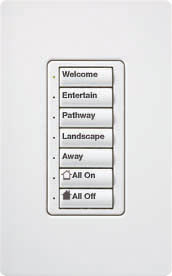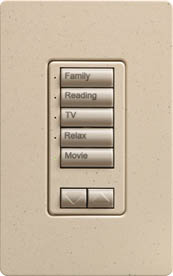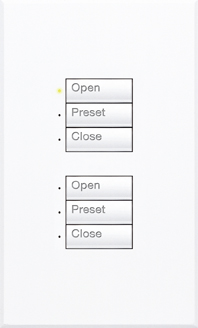 Keypads replace typical light switches to reduce wall clutter and improve aesthetics and convenience. Keypads are available in a variety of colors and button configurations to fit each application. Each button is backlit and has custom text engraved to quickly identify its programmed function. Keypads can be programmed to control any fixtures or devices connected to the lighting system.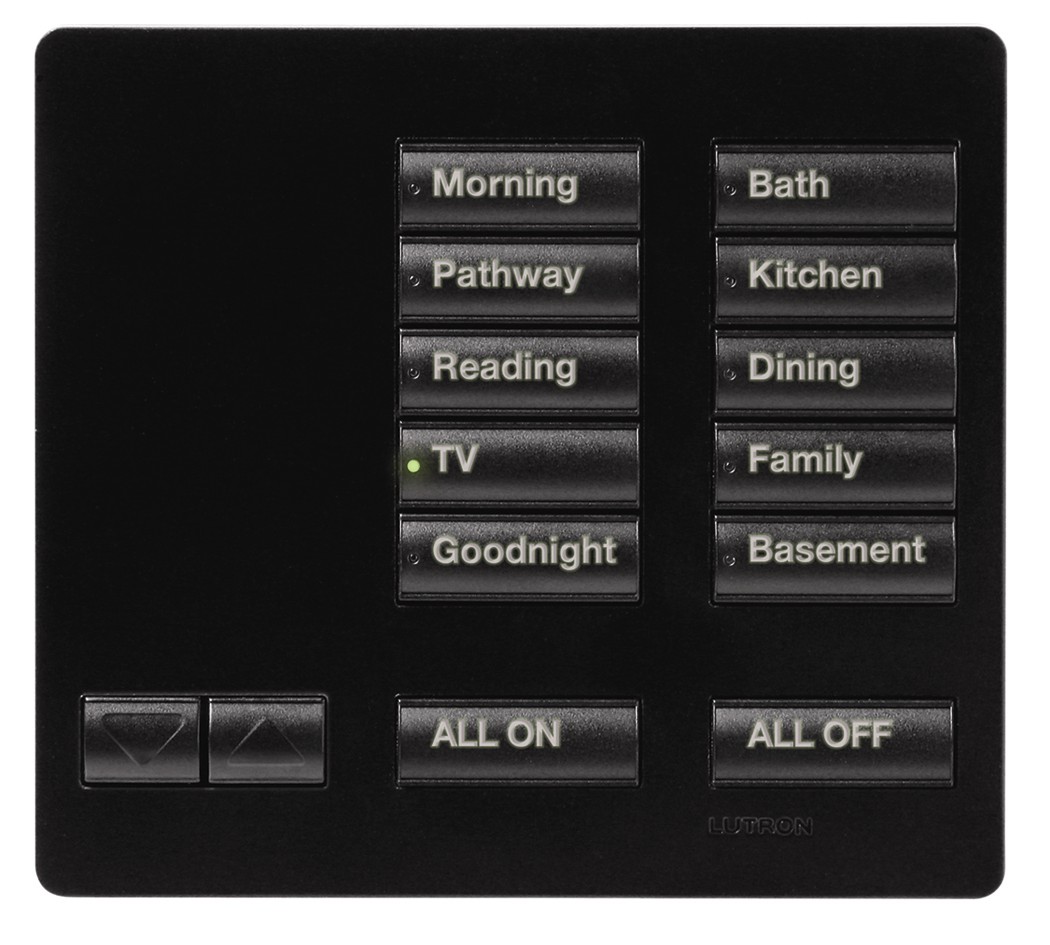 Wireless Table Top Keypads allow convenient control and monitoring from any location. A table top keypad placed at your bedside allows convenient control without even getting out of bed. It can be placed on a desk to control lights and shades without interrupting work. Table top keypads are available with up to 17 custom buttons for control and monitoring of any features of the lighting system.


Smart Dimmers and Switches replace typical light switches to allow control and dimming from any user interfaces connected to the system. Wireless dimmers can be easily retrofitted to upgrade your lighting system without the need to install additional wiring.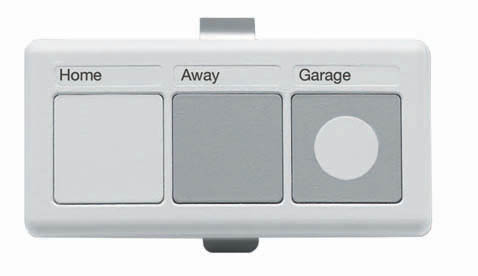 Lutron's Car Visor Remote Control allows control of your garage doors through the lighting system and also provides control of your lighting system from the convenience of your driver's seat. The remote control's three buttons can be used in different combinations allowing up to 6 custom functions. Multiple garage doors and lighting scenes can be controlled from each remote control.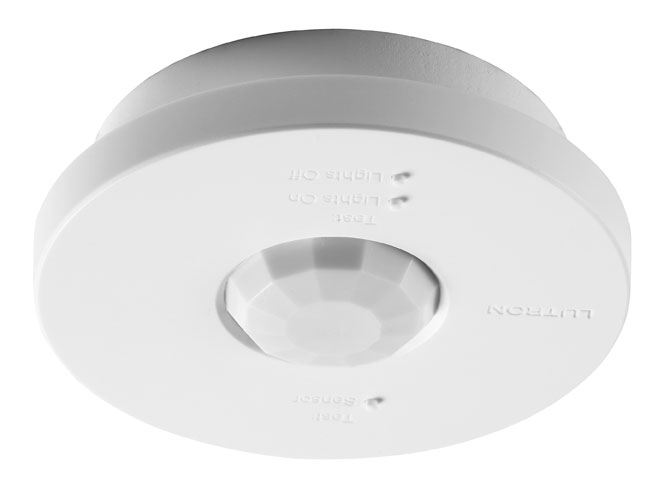 Occupancy Sensors detect your presence in a room to allow automated lighting control. Lutron's wireless occupancy sensors include much more precise resolution of motion than a typical motion sensor. There is no need to wave your arm to active the sensor as it can sense motion as minor as typing on a keyboard. The occupancy sensor can ensure that lights are only used when they are needed. Of course, lights remain manually controllable as well.
A Processor acts as the brain of your lighting control system. This is where your lighting control system controls, monitors, and provides feedback for your lighting and electrical systems. Button commands and automated functionality are processed with precision control.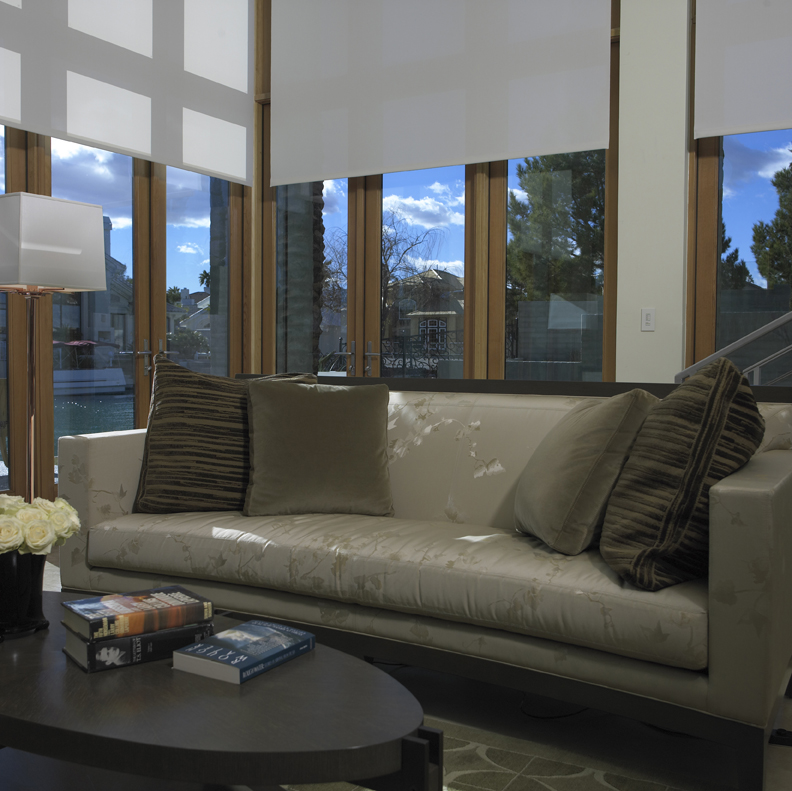 Motorized Shades allow total lighting control and automation capability. Lutron's Sivoia QS shades are available in a large variety of sizes, styles, fabrics, and colors to fit any application. Shades can be included in any lighting scene and like dimmable lights, can be set to specific levels thanks to the ultra-quiet precision motor. Shades control for out of reach windows or skylights becomes simple from any user interface.